Like any self-respecting geek, I'm mostly an indoor enthusiast.
But on those unfortunate occasions when I am compelled -- for reasons entirely beyond my control -- to leave the house, I do so fully armed with my crucial utility belt items. Yes, you heard me, I transform from the geeky Bruce Wayne to the gosh-darned Batman!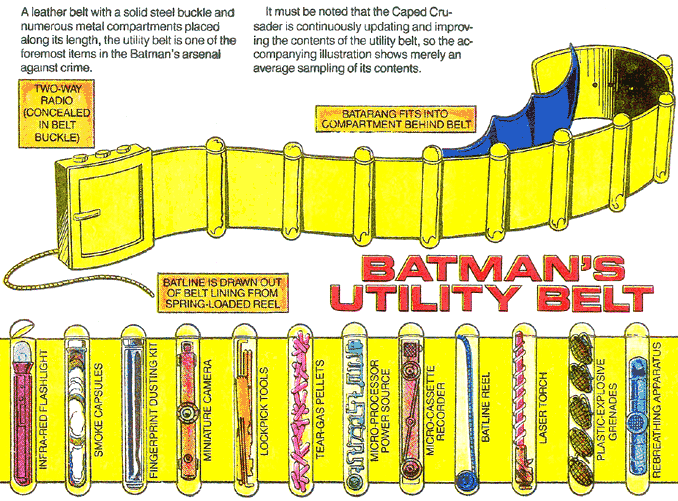 At least, that's how I like to think of it.
I've been talking about this every-day carry stuff for quite a while now. The 2010 edition of my personal utility belt is mostly subtle tweaks, but I daresay it's the best one yet.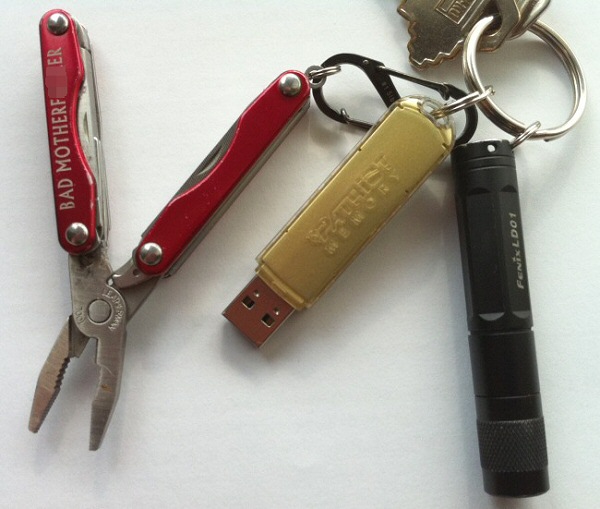 The art of every-day carry must go on. What you see here is the contents of my pocket:
Rest assured, everything here is carefully selected with the appropriate levels of monomaniacal attention to detail. For this weight and size, I don't think you can do better. (And don't think I've forgotten about optimizing my wallet, either. Oh no. Quite the contrary.)
However, I have to add a special category this year for the other must-have EDC utility belt item: the smartphone. What self-respecting superhero would leave the house these days without their smartphone? I'm not religious about it, but I use and rather like the iPhone 4, and I'm continually amazed how many things it does that I used to carry separate items for:
cell phone (obviously)
"Nintendo DSwhatever" for portable gaming
GPS
point and shoot digital camera
near-desktop quality mobile web browser and email client
mp3 player with speakers
audio and hi-def video recorder
DVD player
ebook reader
watch, alarm
emergency flashlight (via front facing LED flash control)
scanner
level and ruler
Smartphones really are the ultimate gadget. The list of functions is already enormous, and I'm sure I'm leaving out a few other things that you can do with a modern smartphone.
In a pinch, I could conceivably drop the AAA LED flashlight and the USB flash drive from my EDC kit and substitute the smartphone. Not exactly, mind you, but it's getting closer every year. At this rate, Apple could introduce a flip-out blade on the iPhone 7 and reduce my entire EDC kit to one item.
Anyway, that's what's on my utility belt in 2010. What's on yours?