I updated the WebFileManager CodeProject article with some enhancements. It now supports zipping files and column sorting: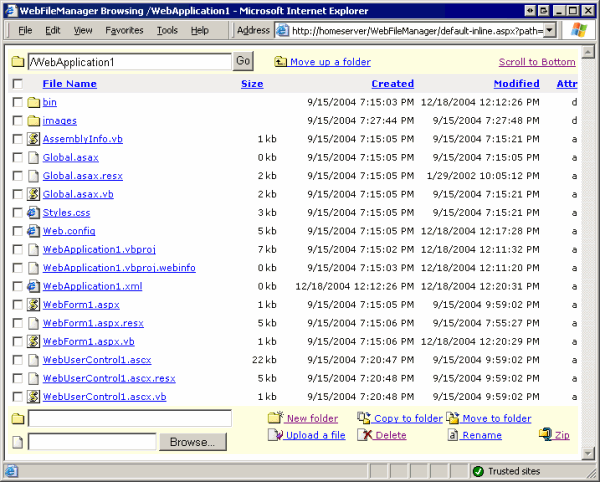 I included both the code-behind and inline code versions of the page in the solution archive this time. There's also a new dependency on SharpZipLib, assuming you want the remote file zipping support.
I also found out the hard way that..
SharpZipLib, like the Java class it apes, is completely incapable of modifying an existing Zip archive. I wonder if .NET 2.0 includes any native support for Zip, GZip, etc?
FireFox doesn't support alignment in the <COLGROUP> tag. This makes specifying column attributes for alignment kind of a per-row pain in the butt. To be fair, CSS and HTML both kinda suck when referencing table columns. Cells and rows, yes, columns, not so much.