Recently, Joseph Cooney and a coworker both recommended the book Designing Interactions to me at the same time. A strange confluence of events that's got to be some sort of sign. I immediately ordered the book.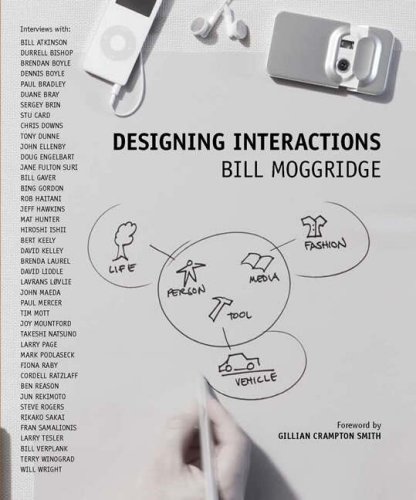 And I'm so glad I did. It's a wonderful, beautiful book about the history of digital technology design, filled with stunning full-color photographs and illustrations, frequently interspersed with interviews from key industry figures. You can browse the table of contents and download a sample chapter from the book's website. I recommend it without reservation.
I didn't realize it at the time, but the author, Bill Moggridge, is one of the co-founders of the iconic design firm IDEO. His other claim to fame is designing what many consider to be the world's first laptop computer in 1979, the GRiD Compass. Nobody could afford it, of course, but it was an evolutionary milestone in computer history.
IDEO is a true giant in the field of design; just browse through their portfolio and I can practically guarantee you've used more than one product they've designed. IDEO is so influential they've packaged their message into products, too. I already own a few IDEO artifacts. I ordered the IDEO Method Cards back in 2005. I still occasionally flip through them; they're great little nudges to get you thinking about all the different ways design should influence what you're working on.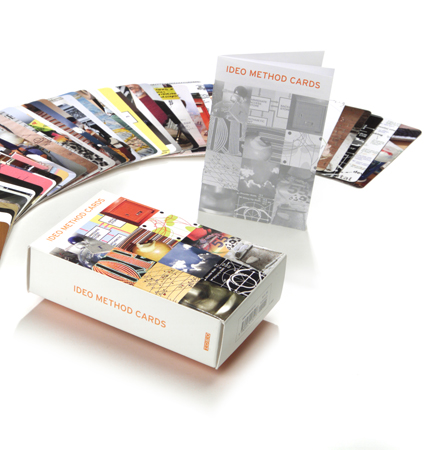 Last Christmas, without any coaching from me, my wife bought me another IDEO book, The Art of Innovation: Lessons in Creativity. It's a decent read as well. I have yet to obtain a copy of their latest book, The Ten Faces of Innovation: IDEO's Strategies for Defeating the Devil's Advocate and Driving Creativity Throughout Your Organization, but if the length of the title is any indication, I'm sure it's a doozy.
I think IDEO and Moggridge are on the right track: strictly framing technology in service to people. I know it seems obvious, but it's one of those things that bears reminding every so often. Perhaps that's why reading Designing Interactions is so inspiring.