I'm heading off to MIX07 today.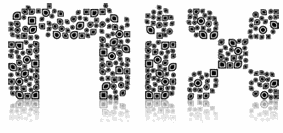 MIX is by far my favorite Microsoft conference, because it "mixes" in a liberal dose of traditionally non-Microsoft folks for a broader range of perspectives. It's probably the only Microsoft conference I'll be attending this year.
Vertigo is also presenting something special at MIX: our new Family.Show WPF reference app.
If you're attending MIX this year and you're interested in meeting up, shoot me an email. I'll definitely bring lots of stickers.
I also set up a Coding Horror Twitter stream for MIX related activities, and I'll try to keep it updated throughout the conference, barring any performance meltdowns -- for example, right now Twitter's static asset server appears to be down, so no images or stylesheets appear.