It's unbelievable to me that a company would pay a developer $60—$100k in salary, yet cripple them with terrible working conditions and crusty hand-me-down hardware. This makes no business sense whatsoever. And yet I see it all the time. It's shocking how many companies still don't provide software developers with the essential things they need to succeed.
I propose we adopt a Programmer's Bill of Rights, protecting the rights of programmers by preventing companies from denying them the fundamentals they need to be successful.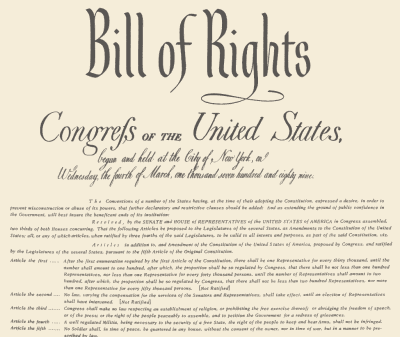 The few basic rights we're asking for are easy. They aren't extravagant demands. They're fundamental to the quality of work life for a software developer. If the company you work for isn't getting it right, making it right is neither expensive nor difficult. Demand your rights as a programmer! And remember: you can either change your company, or you can change your company.