In my previous post I Just Logged In As You, I disclosed that someone was logging in as me -- specifically because they discovered my password. But how?
If I wanted to discover someone's password, I can think of a few ways:
So which of these methods did this person use to obtain my password? None of them.
It wasn't a guess and it wasn't brute force.

I guess I can tell you, so you don't fall into this trap again. There's a site I help out with that doesn't salt their passwords. They're MD5 encrypted, but if you've got a dictionary password, it's very easy to use a reverse-MD5 site to get the original. I was able to figure out you were a user on the site some time back, and realized I could do this, if only I knew your openid provider...

(As an aside, I complained to the head of the site months ago that he ought to start salting passwords for this exact reason. I also run my passwords I need to be secure through a few reverse-hash websites, just to ensure that it's not stored somewhere.)

So, the unethical part was actually looking up this information in the first place. I apologize. But like I said, better than someone else getting into this data.
Hey, it looks like you're storing passwords incorrectly!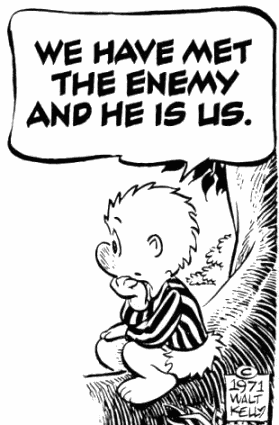 We have met the enemy, and he is.. programmers just like us. Seriously, go read that blog entry. It is exactly, exactly what just happened to me.
When I say programmers like us, I mean me, too. I acknowledge that I am also at fault here, for...
using the same low-value credential password in two places.
picking a particularly weak password.
not using a high-value credential for something that clearly deserved it, namely, my moderator login to Stack Overflow.
All of this is true, and I shoulder the blame for that. Perhaps I should take my own advice. A moment of weakness, I suppose.
The important thing to take away from this, if you're a programmer working on an application that stores user credentials, is to get the hell out of the business of storing user credentials! As we've seen today, the world is full of stupid users like me who do incredibly stupid things. Are you equipped and willing do everything necessary to protect idiots like me from myself? That's a key part of the promise of OpenID, and one of the reasons we chose it as the authentication system for Stack Overflow. As one commenter noted on Reddit:
I, for one, think that my OpenID provider is more secure than the average guy running a forum.
Exactly. We outsourced our user credential system to people who are much better at it than us (well, depending on which OpenID provider you pick). And also because we didn't think the world needed yet another username and password. You're welcome. I think.
So, what have we learned?
Programmers are the enemy.
Hey .. wait a second, I'm a programmer!
GOTO 1
(Oh, and credit to Malte, the first commenter to correctly identify what the likely password vulnerability was -- less than an hour after the entry was posted!)